Big News! We have rebranded from Creditinfo to EveryData!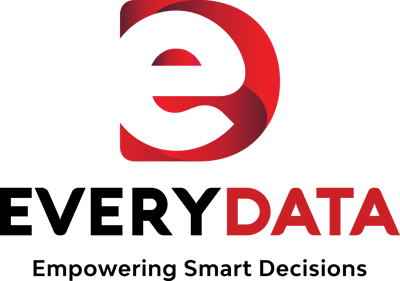 CREDITINFO JAMAICA, CREDITINFO ECCU, CREDITINFO GUYANA AND CREDITADVICE BECOME EVERYDATA
Introducing EveryData, the Caribbean's leading credit bureau
BRIDGETOWN, BARBADOS. DECEMBER 14, 2022 –– The Caribbean's leading credit bureau grouping has signaled its desire to become the primary data analytics firm in the Caribbean in announcing its plans to rebrand to EveryData Limited.
The group, which includes the bureaus formerly known as Creditinfo ECCU, Creditnfo Guyana, Creditinfo Jamaica and Creditadvice Barbados, continues to make significant technological investments toward its ability to rapidly transform all forms and volumes of data into high-quality business insights, in addition to its core services as a credit bureau.
While it will, at its core, remain focused on credit reporting and risk management, the EveryData Group has developed systems, processes, products, and solutions that are geared toward managing and utilizing data to advance organizational efficiencies in this increasingly digital era. The Group has, therefore, announced this expanded facet of its operations through this name change and rebranding. In essence, it is now more than just a credit bureau.
Group Chief Executive Officer (CEO), Kristinn Agnarsson, who oversees all of the company's operations across the Caribbean, reassured partners that governance structure and commitment to the Caribbean market will remain unchanged through this rebranding exercise.
"The future of business is data. Our focus is to become that preferred partner businesses rely on to make sense of big data toward making better decisions, reducing risk and improving their profitability. At our core, we also remain driven by the extent to which our solutions will help to democratize affordable credit in the markets we serve. We will measure our success by our profitability, by how strong our connections are with all our partners and by our employee satisfaction levels. The rebrand allows us to reset and strengthen our perspective around these important goals."
ABOUT EVERYDATA
EveryData is a Caribbean-based credit bureau and business advisory firm dedicated to helping clients analyze data to drive business results. With offices in Barbados, Guyana the Eastern Caribbean Currency Union (ECCU) and Jamaica, the EveryData group aims to stand apart in the market by consistently investing in its people and its fintech solutions. Its vision is to create a world where all businesses have access to intelligent tools that will help them make sound data-driven decisions.
Let's Talk About Your Business Goals!
Talk directly to our experts
Book a meeting at your convenience