EveryData LoanBox Ready-made Digital Lending Platform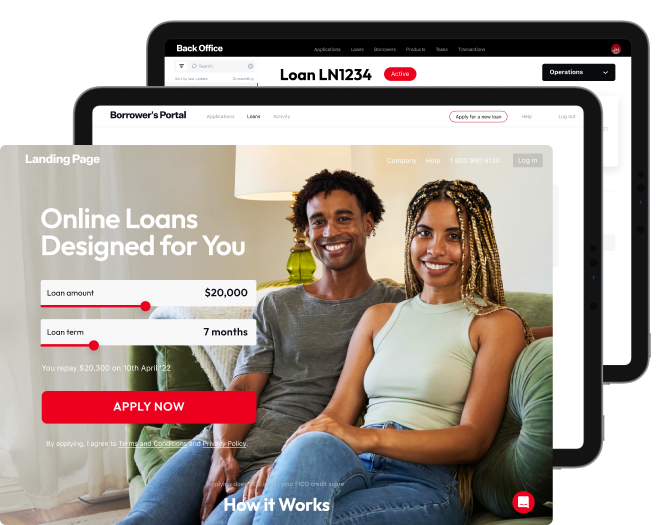 Get a white-label lending platform that provides your clients with a truly contactless, cashless onboarding process. This advanced digital lending system is also desktop and mobile friendly.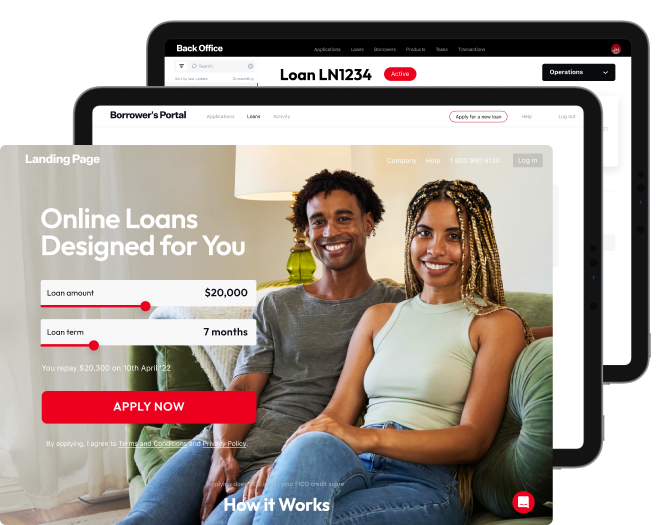 END-TO-END DIGITAL LENDING SYSTEM
This solution allows financial institutions to transform their client experience into a streamlined
World-class Digital Journey

by combining the best automation and loan assessment tools into one product.
Landing Page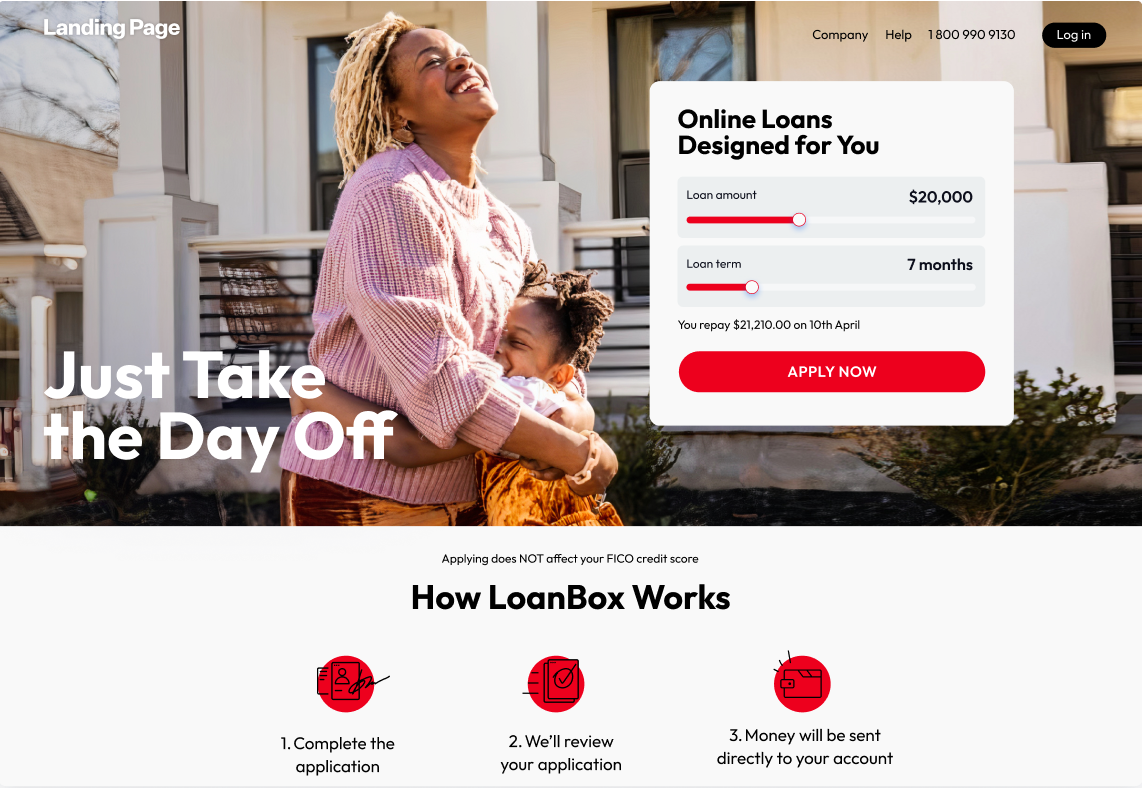 User-friendly and engaging. Increase your financial market presence by offering your clients an online digital onboarding platform. Fully customizable white-label loan website boosts the number of applications, simplifies the approval process and grants superb user experience.
USER-FRIENDLY AND ENGAGING
Effective and Tech-advanced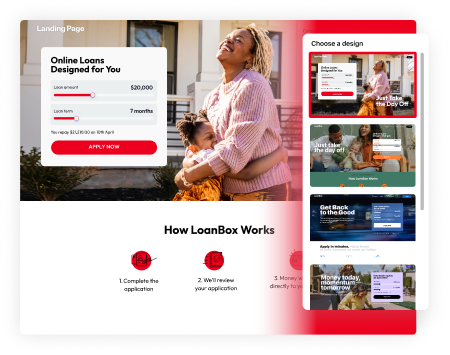 Landing Page
EveryData offers a user-friendly adaptive branded web page that helps to rethink the entire onboarding process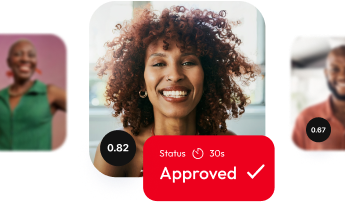 KYC
The solution supports tech-empowered identity verification that complies with KYC regulations. The process is completely digital and takes just 30 seconds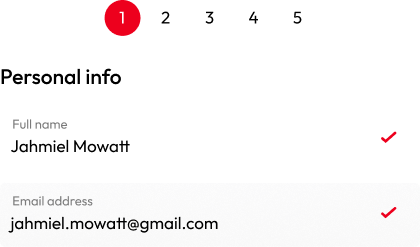 Application Flow
The LoanBox solution helps to create 
a flexible application flow by implementing ready-to-use sets of forms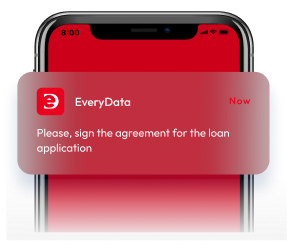 Omnichannel approach
Borrowers can fill out forms on the desktop, upload images from their mobile devices, and proceed with the desktop again
Borrower Portal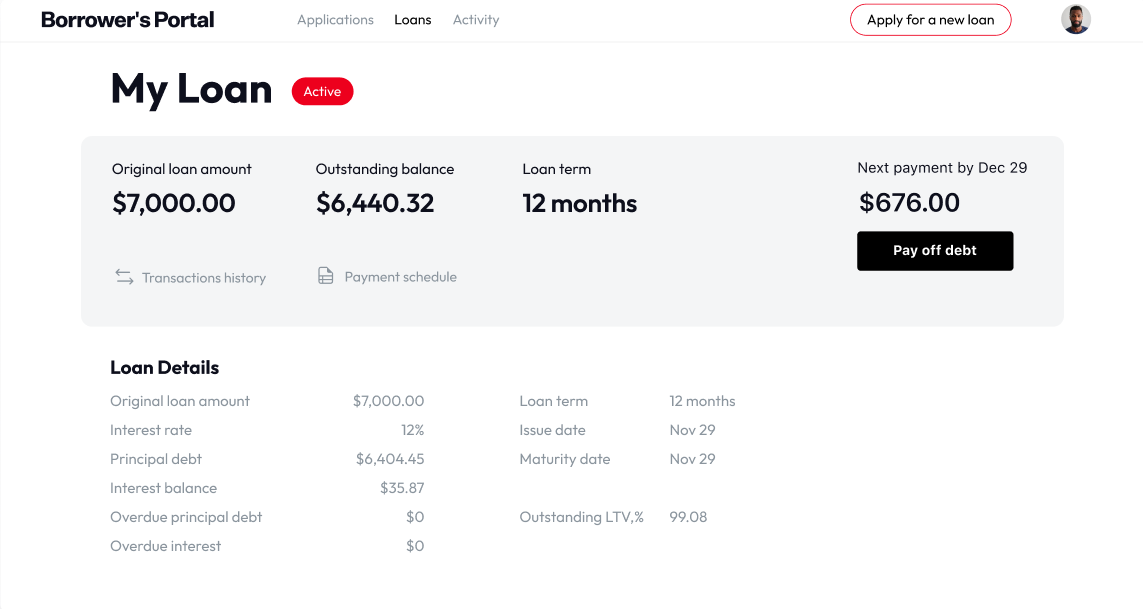 Personal space for your customers. In the Borrower Portal users can apply for loans, monitor the status of their applications, track active and repaid loans. The portal settings are flexible and can be adjusted according to the lender's business model.
FULLY FUNCTIONAL CHANNEL
Customers Personal Space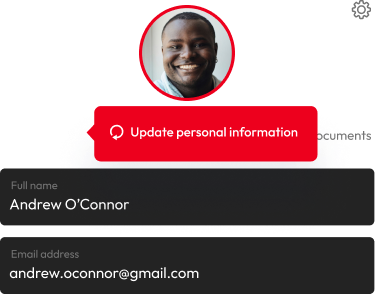 Borrower Profile
Borrowers can view and update their personal information when needed for 
a faster loan application process.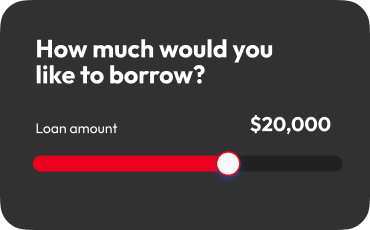 Loan Calculator
The calculations automatically consider the interest rates, loan amounts, and loan terms for several loan products.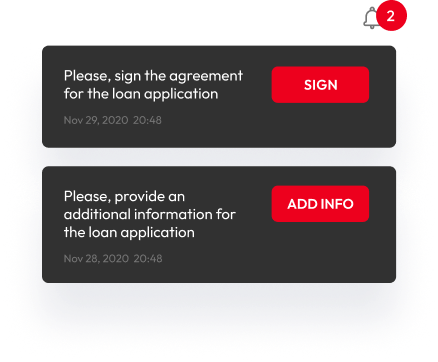 Activities Dashboard
The client portal software functionality includes a convenient dashboard that lists all possible actions for a user in one place.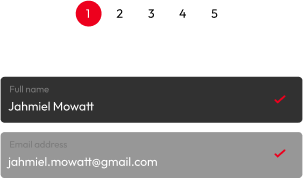 Intuitive Application Flow
The system handles the entire online loan application process, including form filling, digital KYC service, online document signing.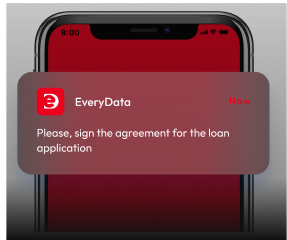 SMS and Email Notifications
The Borrower portal functionality includes a convenient dashboard that lists all possible actions for a user in one place.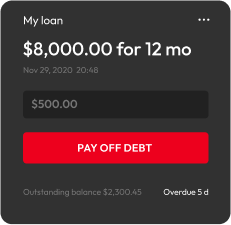 Loan Applications and Loans
Borrowers can view their loan applications and cancel them, check loan status, repayments, and amortization schedule.
Get a white-label lending platform that helps re-think the onboarding process. The SaaS lending system is adaptive for both desktop and mobile users.
Back Office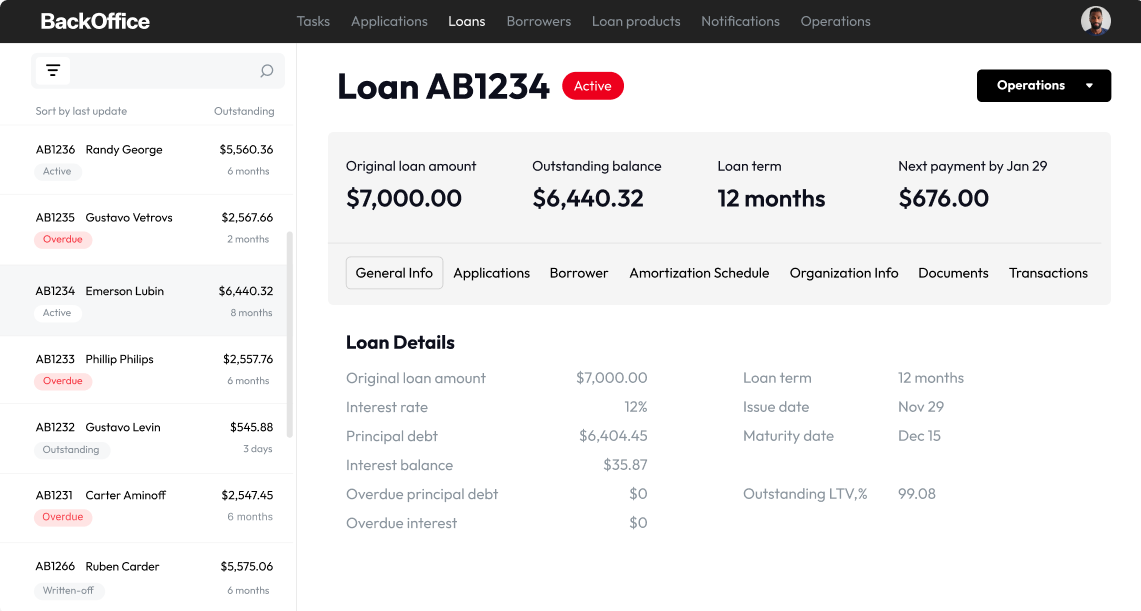 The back office functionality covers lending from A to Z: from loan application processing to loan management. Lenders get comprehensive lists, custom documents, and the history of operations in a single space. The security and efficiency of processes are backed up with user role management.
YOUR LENDING BUSINESS CORE
Simple and Powerful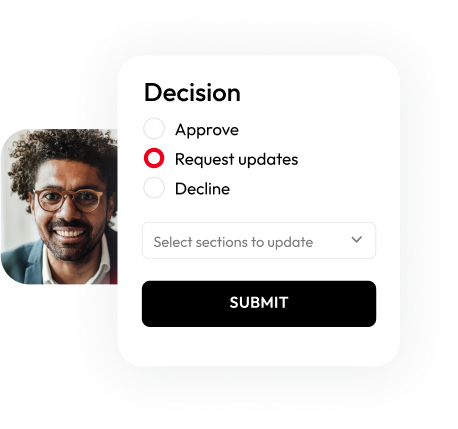 Loan Application Management
End-to-end digital process includes verification, scoring, underwriting, supports a four-eye check, and allows accessing borrowers' data and loan history
Loans Management
Easy access to loan attributes and parameters, related transactions, and dynamic amortization schedules with repayments, interest accruals, and more.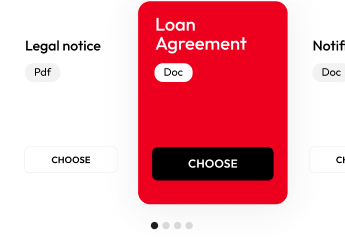 Document Templates
A convenient space for working with pre-uploaded document templates, like loan agreements, legal notices, notifications, and databases.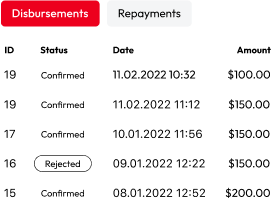 Transactions
List of disbursements and payments that contains complete data entered manually or received from a payment provider.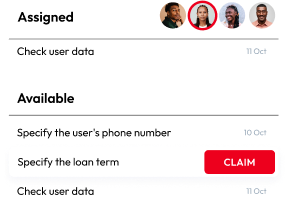 Task Management Dashboard
Comprehensive and intuitive dashboard with lists of tasks assigned to users according to their roles.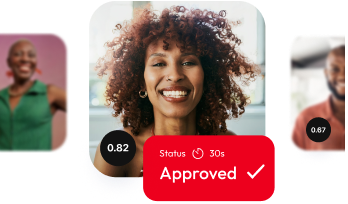 AI Scoring System
The LoanBox scoring is based on proprietary decision-making notations and goes all the way from stop factors to aggregated matrix-based result scoring.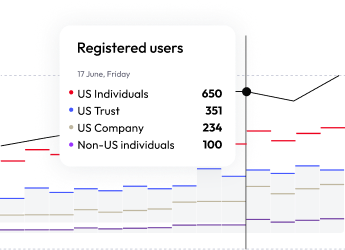 Reporting
LoanBox supports multiple BI integrations and connects the back office section to BI tools for creating informative reports and dashboards.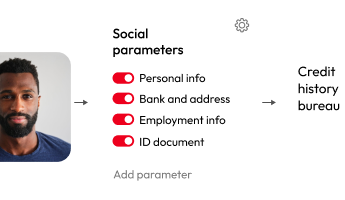 Automated Decision-making
Automatically approve or decline loan applications according to predefined criteria.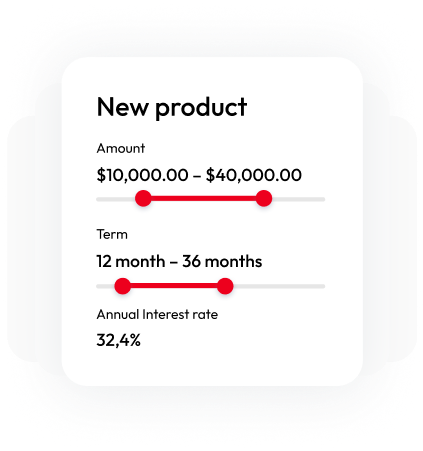 Calculation and Product Engines
LoanBox helps to create new loan products in a few clicks by setting loan terms, amount limits, or interest rates.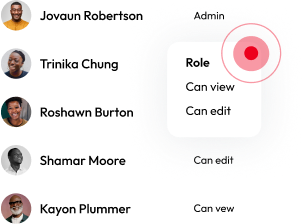 User Roles and Models
The platform allows granting multi-tier rights and permissions to users to make the interface more straightforward and protect the system.